Yes! We Can Create It.
Hi, Yes! We can create it together. Bringing ideas to life is something that we strive to offer our customers with. It is indeed a very special thing to do and we tend to play a very small yet crucial part in it. Here when we mean "we" it is actually you and our team. When it comes to jewellery for life, we make sure to craft it just the way you want it. We have taken a small initiative towards making things happen for our customers. By means of sharing an idea of what you want and how you would like it to look will really help us to make it happen.

Initially we would like you to discuss your view points with us. We will firstly consider all your recommended suggestions before embarking on the process of creating jewellery for you. We would like to know if the ordered jewellery is for any special occasion or for the big day that you would like to celebrate with your loved one. We also want you to mention about any particular gemstone or metal you would like us to put together in the jewellery. Your opinions matter the most and will also help us to come up with the best jewellery that you have ever had.

Next, we will be giving you the Computer Aided Design commonly known as a render image or CAD these days. Yes technology is doing wonders these days and we all know about it. Once you like the images that we have sent you we will proceed with the production of the item and bringing your imagination to life.

Your piece goes to casting after this where it takes the shape of its own. Once we are done with the initial processing of the jewellery, we will work on the setting of the diamonds and gemstones as already discussed. Polishing and finishing follow next.

Quality control and hallmarking are the most important steps of this jewellery service. Your exclusive piece of jewellery is then sent to you with luxury packaging and is also insured during transit..
Our Factory Pictures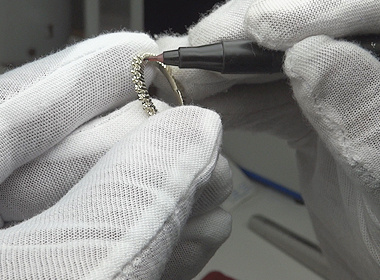 Pre-Setting Quality Control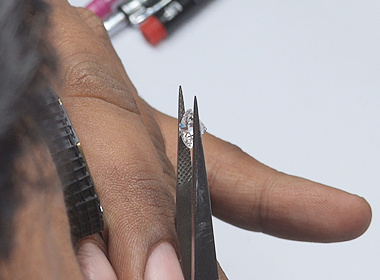 Loose Certified/Uncertified Diamond Quality Control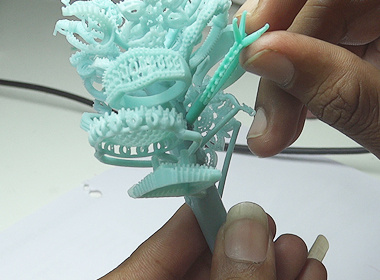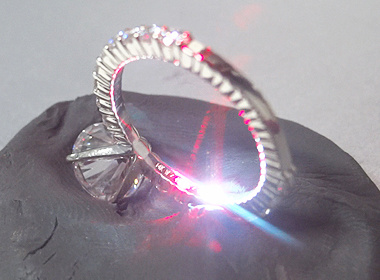 Laser Engraving on an Engagement Ring
CAD Files Provided to Get Approval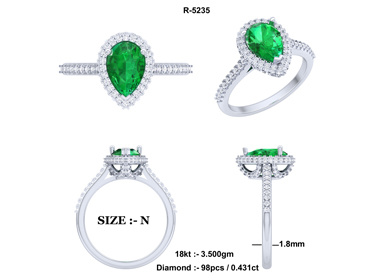 Pear Shaped Emerald & Diamond Ring
18K White Gold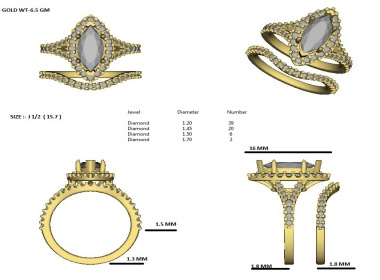 Marquise Shap Bridal Set Rings - GIA Certified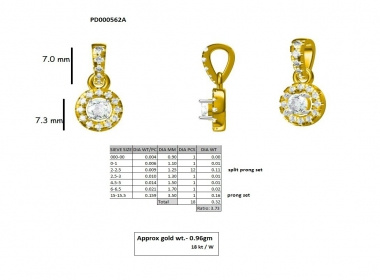 Halo Shaped Diamond Pendant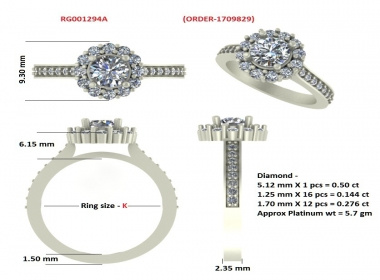 Halo Diamond Engagement Ring
Our Recent Bespoke Orders
Oval Shaped Center Diamond Rose Gold Engagement Ring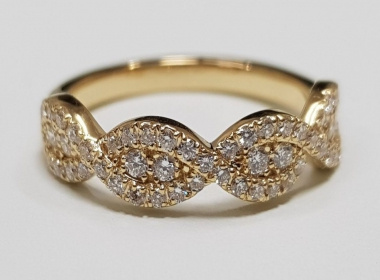 Diamond Eternity Ring in 18KT Yellow Gold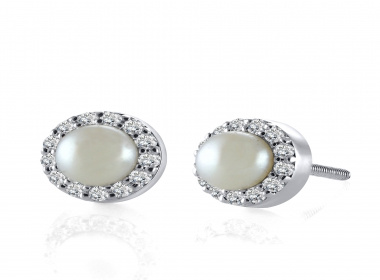 Pearl & Diamond White Gold Earrings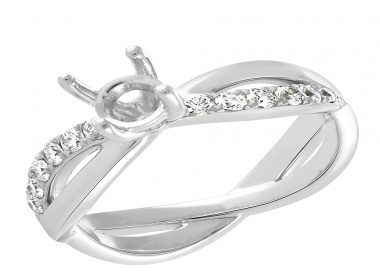 18k White Gold & Diamond Infinity Look Engagement Ring